Our Gardens
Take a stroll...
Here is a small selection of some of our favourite gardens and little bit about them.
The Guide Dogs 90th Anniversary

Garden
Our 2021 RHS Chelsea Sanctuary Garden was a celebration of 90 years of the Guide Dogs for the Blind Association and the first British guide dog partnerships.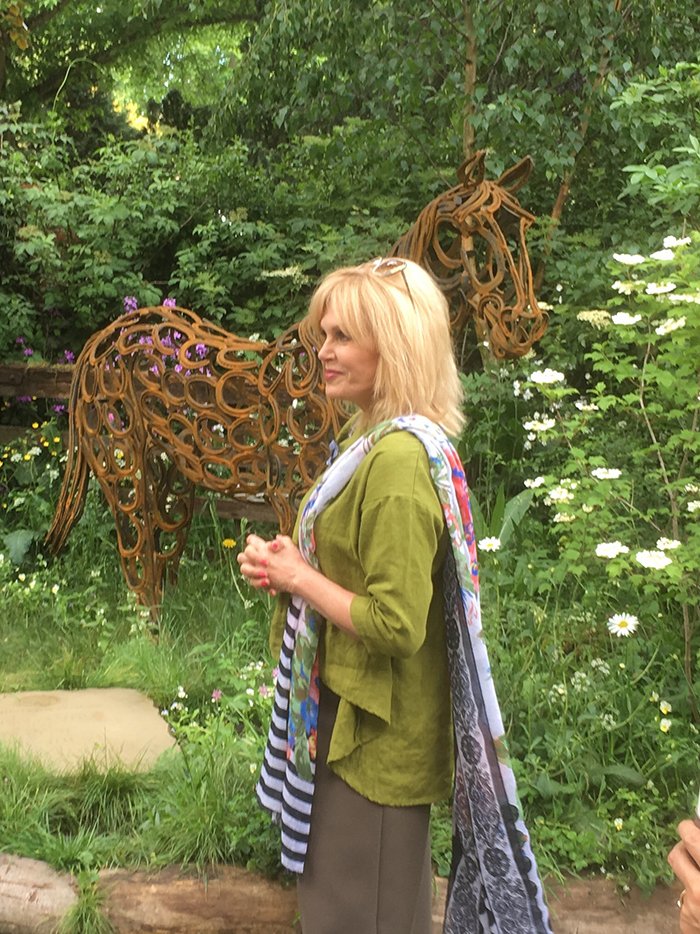 The World Horse Welfare

Garden
The garden is designed as a visual representation of World Horse Welfare's work and pays tribute to the charity's supporters who have played a vital role in the last 90 years.
Building on the success of our first garden, our second was set in the 1940's with a nod to the 'Dig for Victory' Campaign in the second world war.
Also known as 'Memories by the Sea' this was a 1950's seaside wildflower garden.
The garden was based on an old church yard with flint walls and wild romantic planting to create a tranquil oasis to sit and contemplate.
Here's a selection of some of our favourite other RHS Show gardens that we have created over the years, both at Chelsea and at Hampton Court. It's been a privilege to work with some amazing sponsors. A particular highlight was creating two gardens for The NSPCC that really made a difference to their work. 
Here's a selection and flavour of some our private garden designs. They range form English country gardens and formal French gardens to quirky courtyards and more modest spaces. We love natural and traditional gardens but can respond to any brief.